Partner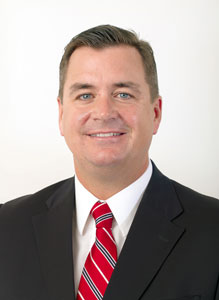 Attorney Thomas V. Murray, Jr. represents individuals in divorces involving complex matters of asset valuation, alimony, and child custody / support.  Additionally, Attorney Murray handles all types of guardianship and conservatorship cases.  He also represents clients in the areas of estate administration, complex trust and estate litigation, and paternity matters.  Furthermore, Attorney Murray serves as a Special Prosecutor for the Office of the District Attorney in the Middle District.
Attorney Murray has successfully settled and tried a wide array of divorces, modifications, trust / estate matters, and guardianship / conservatorship cases.  He has also represented clients at the Client Security Board and in 2009 won $243,498 on behalf of a group of trust beneficiaries – the largest single award won that year.  On many occasions he has been appointed to serve as a Guardian ad Litem by Probate and Family Court judges of Worcester, Suffolk and Middlesex Counties.  Additionally, he serves as a court appointed conciliator for matters pending in the Worcester Probate and Family Court.
Attorney Murray has regularly served on probate and family law lecture panels of the Massachusetts Continuing Legal Education, Inc. (MCLE) and the Worcester County Bar Association.  He is also a past member of the Massachusetts Bar Association's Family Law Section Council.  Attorney Murray is currently serving his second term as an elected member of the Executive Committee of the Worcester County Bar Association, where he has also served as Co-Chair of its Government Relations and Family Law Committees.
Background

From 1993 to 1999, Mr. Murray worked as a Family Service Officer in the Worcester Probate & Family Court where his work focused on dispute interventions and conducting court ordered investigations.  In 1999, he became an Assistant Register of Probate and subsequently the First Assistant Register of Probate for Worcester County, where he worked closely with the judges of that court on all matters of judicial administration.   In 2000 Mr. Murray also served as acting Register of Probate of the Worcester Probate and Family Court.
In 2004, Mr. Murray became a founding partner of the Worcester based law firm of Murray & Murray, LLP and has since been actively engaged in the private practice of law.
Past and Present Professional / Community Affiliations
Member, Massachusetts Bar Association
Member, Massachusetts Bar Association Family Law Section Council
Executive Committee Member, Worcester County Bar Association
Co-Chair, Worcester County Bar Association Government Relations Committee
Co-Chair, Worcester County Bar Association Family Law Section
Member, Massachusetts Family and Probate American Inn of Court
Member, Board of Directors of Legal Assistance Corporation of Central Massachusetts
Member, Guardianship Advisory Council of Jewish Family Service of Worcester, Inc.
Corporator, Greater Worcester Community Foundation
President and Board Member, Emerald Club of Worcester County, Inc.
Member and Co-Chair, St. Thomas More Society of Worcester County
Board of Directors, Jesse Burkett Little League
Board of Directors, Centro Las Americas
Education
B.A., 1991, Fordham University, Bronx, NY
M.A., 1992, State University of New York, New York, NY
J.D., 1999, New England School of Law, Boston, MA