The Criminal Defense Practice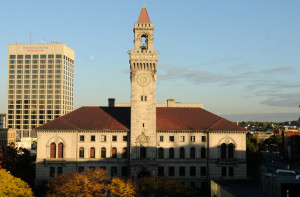 Our philosophy at Murray & Murray has always been to provide smart, aggressive legal representation for all our clients charged with a criminal offense.   Our goal is to always uphold the rights of our clients and to seek a not guilty result for our cases.  When it is in the best interest of our clients to seek a negotiated settlement of the charges, our office will go the extra mile to exact the most advantageous disposition for our clients.  We strive to provide a reasonable fee structure consistent with our client's budgets.
Attorney Sean Murray, who chairs our criminal practice, has extensive trial experience in court rooms throughout the Commonwealth.  As a former jury trial supervisor in the District Attorney's Office and having represented individuals charged with criminal offenses for over a decade, Attorney Murray has tried hundreds of criminal jury trials and has earned a reputation as an exceptional litigator with proven results.
Our office has extensive experience in all criminal matters, including but not limited to:
OUI
Assault Based Offenses
Domestic Violence Offenses
Restraining Order Violations
Motor Vehicle Offenses
Motor Vehicle Homicide
Sexually Based Offenses
Drug Offenses
Robbery/Larceny Offenses
Sex Offender Registry Hearings
To schedule a free consultation, please call 508 -754-4900