The Personal Injury Practice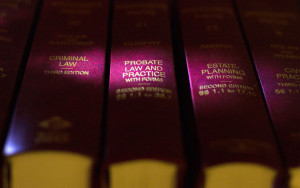 Murray & Murray provides clients with representation for motor vehicle accidents, slip and falls, workplace injuries, negligent security, truck and motorcycle accidents, dog bites, sexual assault cases.  We offer complete representation for all types of civil and personal injury cases.   Our compensation for personal injury matters is based upon the contingency that we are not paid until you are compensated for your loss.
Our simple goal is to obtain the maximum possible recovery on your behalf in a prompt, fair and efficient manner.  We are keenly aware that our clients' cases are the only means by which recovery is made for the physical, mental and financial losses they have suffered. As attorneys with extensive courtroom and trial experience, we pride ourselves in being fully prepared to press our cases to trial if a fair and equitable settlement is not reached.
Past Successes
Since the firm's inception in 2004, Murray & Murray has obtained remarkable success on behalf of our clients including:
$1.75 Million for child injured while in care of daycare provider
$500,000 for worker injured at construction site due to failure to adhere to building code
$440,000 for disabled woman injured in van accident
$390,000 for woman injured in fall due to defective stairway at office building
$250,000 (plus interest) jury verdict for wrongful death due to negligent security
$150,000 for woman injured by negligent skier on ski slope
$118,000 for woman employee as a result of gender discrimination claim
$100,000 for pedestrian struck by motor vehicle
To schedule a free consultation, please call 508 -754-4900